Offscreen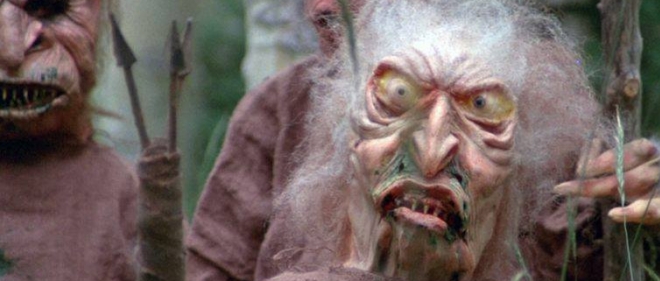 Claudio Fragasso
IT, 1990, VO ENG, 95'
A selection from the Cinéclub, consisting of RITCS students, for the series "Mondo Culto" in which they program cult films in collaboration with Offscreen. In this bizarre 1990s horror comedy, a family finds itself in the thralls of a village of vegetarian goblins. The film is not a sequel to Troll (1986), though it was deliberately marketed as such by the distributor. Perhaps to distract from how epically disastrous (but also memorable) the movie really is.
The Walls family is heading out for a vacation in Nilbog ('goblin', but spelled backwards). Before their departure, son Joshua receives a nightly visit by the ghost of his grandfather, who warns him that goblins in Nilbog will turn the family into plants in order to eat them. However, Joshua's family does not heed the ghostly warning and travels to Nilbog, which has dire consequences..
What on earth possessed the filmmakers, the Italian couple Claudio Fragasso and Rossella Drudi? Twenty years later, it is still a relevant question, because the creative process behind Troll 2 is as comfounding as it is fascinating. First of all, screenwriter Drudi came up with the story - about murderous vegetarian goblins - out of sheer annoyance at her friends who had become vegetarians. Second, she wrote the script in broken, half-Italian English, and third, it was shot with minimal budget on a set in Utah, with local villagers filling some of the lead roles. This inevitably led to a lot of miscommunication, which you can certainly see in the film to a hilarious extent.
All these factors made Troll 2 a huge cult hit. Film critics commonly place it on the list of worst movies ever made, yet it is a ton of fun. From the poor English in the script to the amateurish actors, to the sometimes bloody scenes followed by childish comedy: this is a once-in-a-lifetime experience of a movie.