Offscreen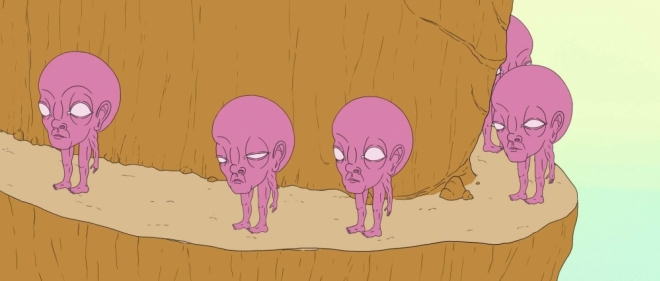 L'enfant salamandre - Théo Degen - 26 minutes (Belgium, 2021)
At 15, Forian thinks he can communicate with the dead through fire. That belief makes him the weirdo in the village where he lives. One day, by dint of being called a monster...he becomes one.
Ontbinding - Dries Bogaert - 8 minutes (Belgium, 2020)
A society of pink creatures live on top of a tower in peace under one unwritten rule, 'Wait your turn in line to the top'. But this all suddenly gets undermined when a citizen does not comply with this way of living.
The Sky Was Pink - Jules Comes - 17 minutes (Belgium, 2021)
Despite the fear of being rejected by friends, family and loved ones, Yana tries to go her own way when she finds herself at a crossroads in her life.
Pore - Clémence Rogge - 5 minutes (Belgium; 2021)
Yann and Laïla come home alone after a party. She suddenly turns upside down when he tries to take a picture of her.
T'es morte Hélène - Michiel Blanchart - 24 minutes (Belgium, 2021)
Maxime, a young man in search of stability, is literally haunted by the ghost of his girlfriend Hélène, who died recently. Wishing to put an end to this frankly unbearable situation, Maxime decides to break up with her. Yet, Hélène does not seem ready to accept that.