Offscreen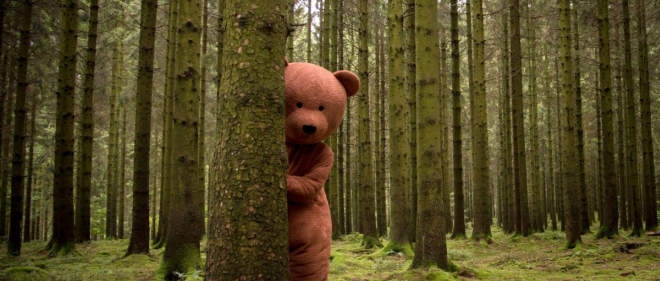 For the annual Shortscreen program, Offscreen and website Kortfilm.be present a selection of recent Belgian short films that fit the Offscreen criteria: original, unusual, bizarre and surprising. The films will be introduced by the filmmakers!
KITTEN INSTINCT - Liesbeth Eeckman (16')
Sometime in the late Cretaceous, a fierce Tyrannosaurus Rex dreams about a cute little kitten.
NO OFFENSE – Kris Borghs (6')
A jury of diabolical opinion leaders makes up a tribunal where cartoonists are judged.
L'OURS NOIR – Méryl Fortunat-Rossi, Xavier Seron (15')
Five friends visit a national park where lives a dangerous black bear.
SPARTE – Noëmie Nicolas (24')
A teenage girl, her brother and her mother, cross a hostile country on foot. When the mother threatens their survival, the girl has to take a decision.
KASTAARS – Jasmine Elsen (6')
Tragicomedy about asocial flatmates.
CRAZY SHEEP – Mathias Desmarres (12')
In the living room of an apartment in a seaside town, Crazy Sheep wastes his life playing computer games. But suddenly the sun shines in...
NEVERLANDING – Wim Reygaert (10')
An experienced Michael Jackson impersonator is preparing for a show in an isolated bar.
LE TROGNON DE POMME – Mathilde Remy (6')
The story of Snow White, twenty years after her encounter with Prince Charming. Life has not done her any favours: the prince neglects her, she is depressed and has turned into an apple junkie.